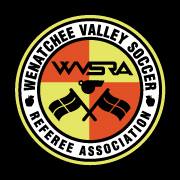 WENATCHEE, WA— Wenatchee Football Club is providing opportunities for local players to take their game to the next level. Now the club is helping do the same thing for soccer referees in the Wenatchee Valley.
WFC will field a reserves squad for their Evergreen Premier League side. The Reserves will play matches that will give local referees experience in calling matches. EPLWA matches and Reserves matches will all be played at the Apple Bowl.
"Our Reserves will play friendlies at every EPLWA home game before our first team," says WFC General Manager Javier Reyna. "We plan for local referees to officiate those games. Then have them stay and watch the first team match referees (who come from around the state) to learn from them."
Ed Navarro of the Wenatchee Valley Soccer Referee Association is excited about the opportunity.
"Our main goal is to expose our local referee members to a more competitive soccer. Working with Wenatchee FC gives us that opportunity," says Navarro, who is the Director of Instruction and Assignor for the WVSRA.
"What we hope to accomplish is have more referees upgrade so they can do semi-pro games locally, or wherever they need good referees."