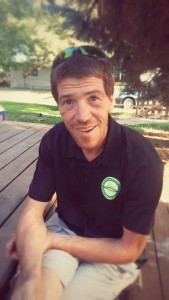 The Capitals did not have to look very far to find a qualified assistant coach to join Head Coach Cesar Ceppi's staff. The club brought in Jamie Richards to add his experience and expertise with the EPLWA Men. Richards is the Head Coach of the successful Chelan High School Boys Soccer program. He's also an assistant at Wenatchee Valley CC. Further, he has played at the elite adult level in Washington with the Wenatchee Fire (indoors) among others.
"I came on three games ago full time when we played Olympic Force, due to prior commitments as Chelan High School Head Coach," says Richards.
"Coaching here is an honor—to be with Brazilian native Cesar Ceppi. We together offer a diverse background and experience to pass on to Wenatchee FC as well as express the passion for this beautiful game."
Richards has already coached some of the players who are with Wenatchee FC's EPLWA team. Now they are back together again, taking on the best that the state has to offer.
"It is also an honor to continue to coach players that have played for me the last four years in high school," Jamie says.
"This small community is a soccer-rich place in the state of Washington and to be a part of the exposure these young men will receive is an honor."